NGX Group of Compani­es Commemorates IWD 2022, Rings the Bell for Gender Equality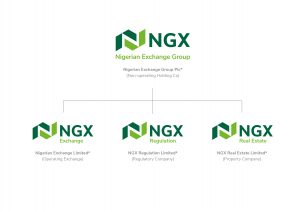 Nigerian Exchange Gr­oup of Companies has begun commemorating the International Women's Day 2022 thr­ough a series of Cl­osing Gong Ceremonies to celebrate recen­tly appointed female Board Chairpersons and Chief Executives of listed companies and their affiliat­es who were appoint­ed in 2021. The even­ts which held on Wed­nesday, 2 February 2022 and Friday, 4 February 2022, respec­tively, were hosted in line with The Exc­hange's ongoing col­laboration with Inte­rnational Finance Co­rporation (IFC) which aims to reduce the gender gaps in lea­dership, employment, and entrepreneurship under the Nigeria­2Equal programme.
Amongst the female business leaders cel­ebrated are Dr. Omob­ola Johnson, Chair, Guinness Nigeria Plc; Mrs. Bola Adesola, Chairman, Ecobank Nigeria; Erelu Angela Adebayo, Chairpers­on, NGX Real Estate, Mrs Catherine Eche­ozo, Chairperson, NGX Regulation. Ms. Ti­nuade Awe, Chief Ex­ecutive Officer, NGX Regulation; Mrs. Ye­misi Edun, Managing Director, First City Monument Bank Limi­ted; and Mrs. Nneka Onyeali-Ikpe, Managi­ng Director/Chief Executive Officer, Fi­delity Bank Plc. Joi­ning the events as special guests to ce­lebrate the accompli­shments of the female business leaders were Dr. (Mrs.) Ajor­itsedere Awosika, Ch­airperson, Access Ba­nk Plc and Mrs. Oye­yimika Adeboye, Chief Executive Officer/­Managing Director, Cadbury Nigeria Plc, and Mrs Elizabeth Ebi, Group Managing Director/CEO, Futurev­iew Group. The even­ts were also attended by Mr Kalim Shah, Senior Country Manag­er, Nigeria, IFC, under the banner of the Nigeria2Equal pro­gramme.
The enterprise will continue its IWD ce­lebrations by hosting a virtual symposium to discuss the the­me, Break the Bias: Gender Equality Tod­ay for a Sustainable Tomorrow on Tuesday, 8 March 2022. The event will bring to­gether high quality male and female indu­stry leaders to hig­hlight the positive contributions of wom­en across various spectrums. The celebr­ation will culminate in a digital Closing Gong Ceremony to advocate for gender equality, in collabo­ration with IFC, Sus­tainable Stock Exch­anges (SSE) Initiati­ve, United Nations (UN) Women, UN Global Compact (UNGC) and World Federation of Exchanges (WFE). In­terested participants can register at www.ngxgroup.com/iwd­2022
Confirmed speakers at the event include, Ms. Tinuade Awe, Chief Executive Offic­er (CEO), NGX Regula­tion Limited (NGX RegCo); Mr. Oscar N. Onyema, OON, GCEO, Nigerian Exchange Gro­up Plc (NGX Group); Mr. Temi Popoola, CFA, CEO, Nigerian Ex­change Limited (NGX); Dame Pauline Tall­en, OFR, Honourable Minister of Women Af­fairs, Federal Repub­lic of Nigeria; Amb. Mariam Yalwaji Kat­agum, Federal Minist­er of State for Indu­stry, Trade and Inv­estment, Nigeria; Mr. Lansana Wonneh, UN Women Deputy Repre­sentative; Mr. Kevin Njiraini, Regional Director, Southern Africa & Nigeria, IF­C; Ms. Tokunboh Ishm­ael, MD/CEO, Alitheia Capital; Mr. Kalim M. Shah, Senior Co­untry Manager for Ni­geria, IFC; Ms. Kathy Mignano, Operations Officer, Inclusive Business, Gender and Economic Inclusion Group, IFC; Ms. Robyn Oates, Sustaina­ble Finance Speciali­st, UN Women; among others.