ISAN faults AMCON inability to put debt recovery issue to rest  … Says levies from commercial banks' cannot be continued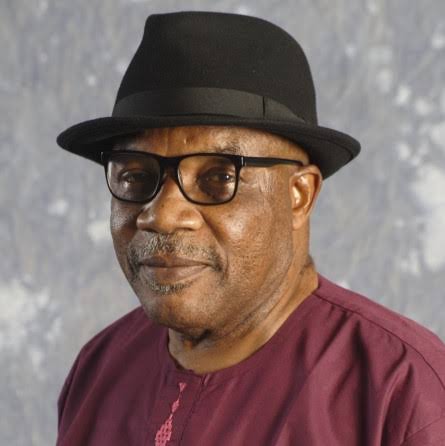 The shareholders advocacy group, Independent Shareholders Association (ISAN), has condemned Asset Management Corporation of Nigeria (AMCON) over its inability to put the debt recovery issue to rest.
Speaking at the press conference on Friday, Coordinator Emeritus of ISAN, Sir Sunny Nwosu said fear of shareholders on establishment of AMCON is on the role of the agency on sustained depressed returns on investments and Central Bank of Nigeria faulty interpretation of insider credits in banks.
He said shareholders disappointment stemmed from the fact that the federal government's debt recovery agency, recovered only a paltry N1.4 trillion since its inception.
According to him, "available data showed that non-performing loans across the financial sector has again increased by more than 150 percent. At the commencement of its operations, the agency purchased 12,743 non-performing loans or eligible bank assets (EBAS) valued at N3.8 trillion from 22 eligible financial institutions (EFIS) for N1.8 trillion. Equally, the corporation earned about N327.6 billion from 0.5 per cent charges on banks' total assets on and off-balance sheet items imposed on nine banks between 2020 and 2021.
AMCON's levies on commercial banks increased from N146.9 billion in 2020 to N180.67 billion in 2021."
He further that, AMCON equally received N125.9 billion from 12 commercial banks listed on the Nigerian Exchange as part of the Sector's resolution funds in the first quarter of 2022.
Nwosu claimed that AMCON bank charges increased by 29.5 per cent from N97.18 billion paid in the corresponding period of 2021 to N125.9 billion in the first quarter of 2022.
Nwosu also faulted funding of AMCON with levies from commercial bank only.
He said, after 12 years of the agency's operations, Nigerian shareholders have come to the conclusion that the funding of AMCON with levies from commercial banks' cannot be continued because of its negative impact on returns on investment and the incapacitation of commercial banks to adequately intervene in the nation's real sector.
He said government should be the one responsible for funding of AMCON.
"The fundamental of our argument is premised on the fact that AMCON was not set up by the banks, but by the Federal Government, which must take responsibility for its operations", said.
We are troubled as a corporate entity and as individual investors' because Nigerians normally run to government for cover but now government through the instrumentality of policy, as in AMCON levies on banks are robbing the banks and shareholders. Who do we run to?
Indeed most commercial banks and numerous corporate concerns indebted to AMCON currently struggle to remain afloat in the face of numerous litigations as the corporation appears unlikely to meet its set goals, Nwosu stated.
Our conclusion is that the corporation is on the verge of losing the Nigerian tax payers' money spent in repurchasing critical toxic assets from troubled banks and other entities."