CBN launches national card scheme, to stop dollar charges on domestic transactions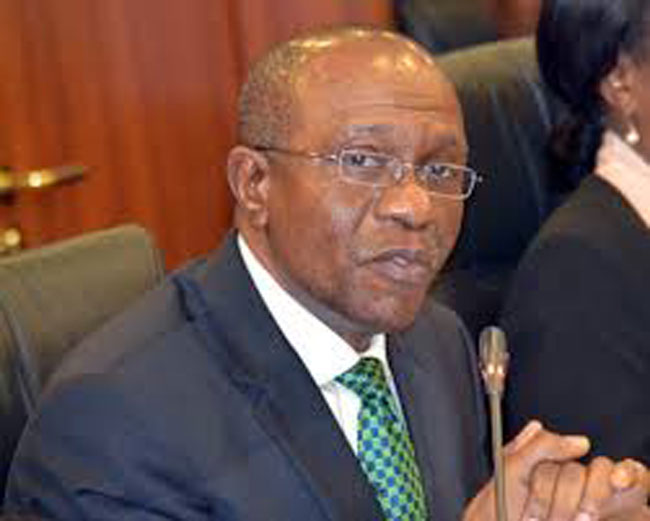 The Central Bank of Nigeria (CBN), on Thursday, launched the Nigerian national domestic card scheme — an initiative to boost the country's payments landscape.
Speaking at the virtual launch of the initiative, Godwin Emefiele, CBN governor, said the domestic card scheme would provide opportunities to integrate the informal segment of the economy, reduce shadow banking, and bring more Nigerians into the formal financial services system.
He said while the penetration of card payments in Nigeria had grown tremendously over the years, many Nigerians were still excluded.
According to Emefiele, the challenges financial inclusion in the country are the high cost of card services as a result of foreign exchange requirements of international card schemes, as well as the inability of existing card products to address local peculiarities of the Nigerian market.
The CBN governor said given the limited usage of cards by Nigerians and in a bid to deepen penetration, the banks actively promoted the national domestic card scheme which would be accessible to all Nigerians and also cater to local peculiarities.
He added that transaction charges on all cards would, henceforth, be paid in naira, except for international transactions.
"The national domestic card avails us the sovereignty of our data. Secondly, it comes at lower costs, and thirdly, the issue of foreign exchange. Ladies and gentlemen, at this time when foreign exchange challenges persist globally, it is important that I say that we have come up with this card to ensure that all online transactions will now effective immediately begin to go on the Nigerian national domestic card system," Emefiele said.
"At some point in the next few weeks, I am sure that the CBN will come up with the cut-off. All domestic transactions that are going to be conducted in Nigeria will have to be through the Nigerian domestic cards."
Emefiele also said Nigerians could continue to use the existing payment cards in the country for transactions.
"Your existing cards are fine. You can continue using them but given that charges by foreign cards are in dollars, we will no longer pay dollars for the charges on those cards," Emefiele explained.
"We will only pay dollars for charges on transactions that are done outside Nigeria. NIBSS, the CBN, and Nigerian banks will work together to see how to segregate those transactions to ensure that we pay fees or charges for international transactions that are conducted on both domestic cards, Visa or Master Cards, as they are known today.
"I thought it important for me to say so not because there's any preference for the domestic card but what is most important is that we do not have foreign exchange and we will bar payment of charges for domestic transactions from the Nigerian foreign exchange market at some point in the very near future."
Also speaking at the event, Premier Oiwoh, managing director of NIBSS, said the scheme was developed to promote a robust in-country domestic card payment scheme tailored to address the specific requirements of Nigeria's payment industry.