I'm Shocked, Scared of FG's Lack of Plan For Nigerians after Subsidy Removal, Says Edo Governor Obaseki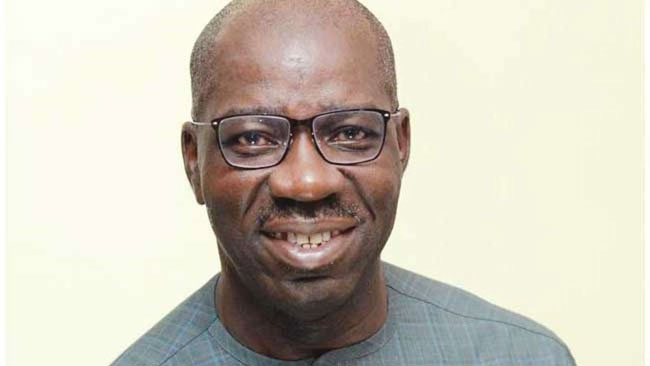 Edo State Governor, Mr. Godwin Obaseki, Wednesday, lashed out at the administration of President Bola Tinubu, saying he was shocked and scared of the government's inability to plan and effectively respond to the fuel subsidy removal that further impoverished Nigerians, inflicting hardship and suffering on the people.
Obaseki made the assertion while addressing journalists in Benin City.
The governor described the federal government's palliative concept as fraudulent, saying his administration would implement measures to "support" Edo people.
Obaseki's comments came as the Katsina State government, yesterday, refuted a report that it had received N5 billion from the federal government as palliatives to mitigate the effect of fuel subsidy removal on the citizens.
Speaking to journalists in Benin City, Obaseki said he raised the alarm following the mismanagement of the country's economy. He said the country's situation was taking a turn for the worse due to bad policies by the government at the centre.
The governor said, "I have always warned. I warned Nigerians during the last May Day this year. I told them that we have come to the end of the road and that the old economic order in Nigeria is gone and we have to come up with a new economic order and stop deceiving ourselves as a nation.
"Now the subsidy is gone; the exchange rate is being aligned. The era of free money has almost come to an end. The consequence is that the weakest and most vulnerable in our society, unfortunately, will carry a huge part of the burden of these policies."
He stated, "I am shocked that people who campaigned around the country, saying that they will remove subsidies, had no clear plans on what to do after subsidy removal. They don't know what to do and how to support those who will be victims of subsidy removal.
"I am shocked and scared of what we are passing through today, where the government doesn't seem to have a plan or solution on how to respond to the consequences of the policy measure put in place by their administration."
Obaseki added, "With the way they have mismanaged our national economy, we have to deal with inflation, between 20 and 25 per cent. It means that the people will feel more pain, especially the weak and vulnerable in the society, particularly our pensioners, as whatever they get as their entitlement will do only little for them."
Reaffirming his government's commitment to the welfare and well-being of Edo people, the governor said, "For us in Edo State, we would not abandon you. We don't like the word palliative because it is deceitful as we would rather use the word 'support'. We would support those who are already victims of this policy measure."