Nigeria's Infrastructure Agenda Encompasses Roads, Rail, Aviation, Ports, Energy, Digital, and Social Development – Dr. Lazarus Angbazo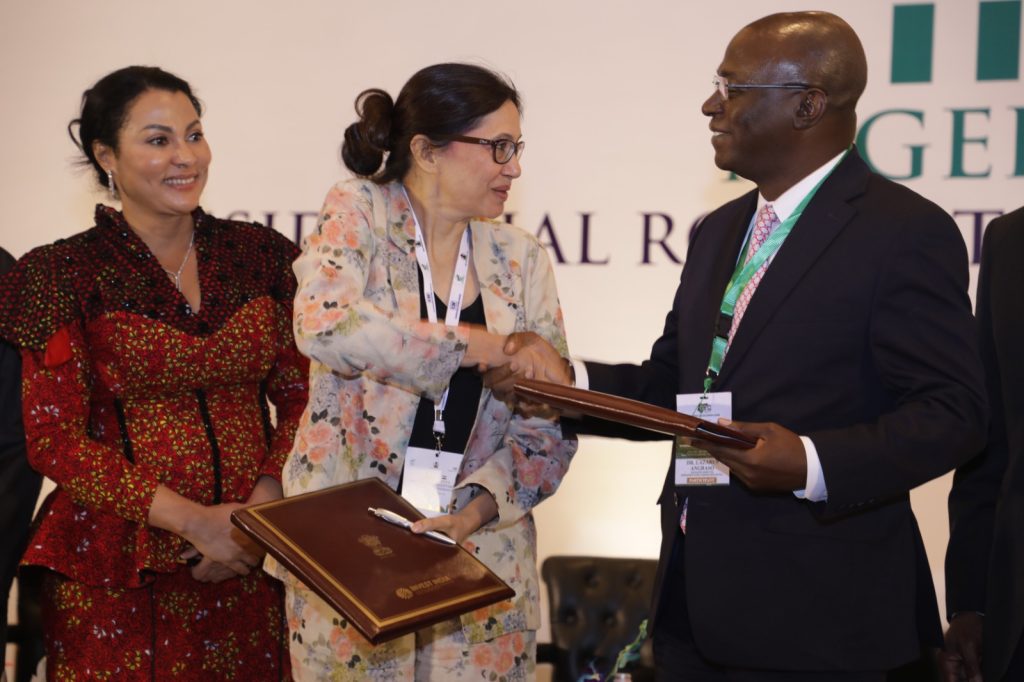 In the heart of New Delhi, Dr. Lazarus Angbazo, the Chief Executive Officer and Managing Director of the Infrastructure Corporation of Nigeria, passionately made the case that Nigeria, with its status as the largest economy in Africa, its youthful and educated population, abundant natural resources, and strategically advantageous geographical location, offers a wealth of investment opportunities for Indian businesses, especially in the field of infrastructure.
Addressing multiple panels during the Nigeria-India Presidential Roundtable and Conference on September 6, 2023, Dr. Angbazo did not doubt Nigeria's readiness for investment, declaring, "Nigeria is fully open for business, now more than in the past decade." His words resonated through the grand hall, captivating dignitaries, politicians, and business leaders alike.
Dr. Angbazo emphasized the rapid economic reforms undertaken by President Bola Ahmed Tinubu's administration within weeks of taking office. These reforms, which include removing fuel subsidies, harmonizing foreign exchange rates, and commercializing critical sectors, signal a transformative shift in Nigeria's economic landscape, opening doors to faster growth and opportunities for international investors.
His speech was more than just statistics and policies; it conveyed a message of hope and promise for the future of both nations. Dr. Angbazo stressed that President Tinubu's focus on infrastructure development, spanning roads, rail, aviation, ports, energy, digital, and social infrastructure, aims to boost domestic economic growth and enhance the overall business environment, creating a fertile ground for foreign investment.
The CEO highlighted specific investment prospects within Nigeria, particularly in agriculture, manufacturing, mining, and the power value chain. As he enumerated these opportunities, the audience nodded in agreement, recognizing the immense potential for partnership and growth.
Dr. Angbazo's limited time didn't allow him to delve deeper into various opportunities spanning various sectors. Still, his message was clear: Nigeria and India share tremendous investment synergies, and the time for collaboration has never been more opportune.
Concluding his speech, Dr. Angbazo turned the spotlight on The Infrastructure Corporation of Nigeria (InfraCorp), the nation's pivotal entity for mobilizing private capital investment in public infrastructure. He underscored InfraCorp's role in developing bankable and attractive infrastructure projects, emphasizing the importance of public-private partnerships.
In his closing remarks, Dr. Angbazo painted a compelling picture of the shared legacies, common languages, and the vast potential awaiting India and Nigeria. He cited Nigeria's young and educated population, growing middle class, abundant natural resources, strategic geographical location, commitment to economic reform, and deep-rooted friendship with India as reasons for continued partnership and investment.
Dr. Angbazo's words ignited a spark of enthusiasm and optimism in the hearts of all those in attendance, reminding them that together, India and Nigeria could achieve remarkable feats in infrastructure development and beyond.